Preparing to go on tour for three weeks to Montreal, Italy and Germany.  Both excited and curious.  Music has guided me all my life so why not now. Trust for goodness sake. That and Janne who holds the farm, loves me and is her own artist.  And of course Margie who orchestrates these tours and students and holds my music life together. That is how it is yah? Nothing is really done alone. We move in Murmuration. 
Darya Yefremenko from Ukraine and Israel just posted a Murmuration of Storks, 1000 or more above Jerusalem.  I kept wondering what the sound was up there amongst them? Is it really totally silent, beating of wings, conversation of cries?  I will think about that in the airports of this tour, Murmurating toward my gate with all the people watching, lines for security, conversations, observations, watching for spaces, trying to glide and not bump. 

"Keep breathing, it's the most important part. 
You kick……and then you glide. 
You kick…….and then you glide. 
It's all in the rhythm, all in the rhythm, all in the rhythm of the heart." 
Nina Wise 
Meanwhile the gathering of the next All The Way In for 2023 is organizing through Margie. 
We have Manuel and Cara as co-pilots. If you know them, you know how lucky to have them and have them together. Great skill and personality blending. They will be splendid. I'm sure of it. You can see their bios on rhiannonmusic website or on FB. I am thrilled. 
I want to say as well that this All The Way In is a profound study of music, community, leadership, distributed leadership, shared leadership, collaborative leadership. Get the idea, we are in it to grow music, life generosity, community and joy. I love these sessions because we get in so far that I am constantly finding new ideas and exercises that I would not have found on my own. 
That is essentially how I grew my musical life and my particular love of improvisation, I have good students who teach me and I get them to stay long enough, like a year in this case, so that we breathe together. The music grows. 
For example Murmuration. It is an idea I had that because the birds made such beauty, grace and not bumping one another out of the sky, that perhaps humans might benefit from trying it in a spontaneous way. I learned from dancers who are often ahead of the curve and showed me their version of Murmuration. I thought it would be grand with sound as well as movement. 
The only way this works is if there is enough time to get out there on the floor, try it, change groups, try it again, talk it over, try it with everyone. Leave it alone and come back days later. And then at the next session where magically, progress happens even though we are not together but homework, practice and integration is developing the singers so when we arrive it is as though we all grew and are meeting fresh but with trust to go deeper. 
All The Way In has made ideas like Murmuration possible. Otherwise we couldn't get far enough to believe in its value. 
And Immersion, that is another one. We use Murmuration and all the Vocal River exercises and we go in for 45 minutes, no stopping, but of course pauses and silence to mark the way. These ideas happened through All The Way In. 
Not sure how much longer I can commit to this year long process which is so musical, physical, emotional and spiritual. 
It is a graduate degree in Vocal Improvisation and I mean that. 
If you are thinking about All The Way In. Think NOW. 
These times are escalating in so many ways. We all have to pursue our visions with ferocious passion and a kind of bliss that commits completely. 
Back to packing because I am only doing carry on. Feel me? 
Gotta decide what is essential. 
In all ways. 
Leo Nani Farms is going to be for sale very soon. Janne and I need to do other work, rest in each others arms and go exploring national parks. 
We need farmers and artists to take on this beautiful settled farm with five acres still to grow into. 
We want to continue living here in an apartment behind the music studio. Studio would be for use by me and others on the farm. 
It would become yours when we pass on. 
Such a deal. Such a big decision. Serious inquiries only.
Hawaii is wonderful and is many complicated things as well when you live here and begin to understand your place in this culture and on this beloved aina.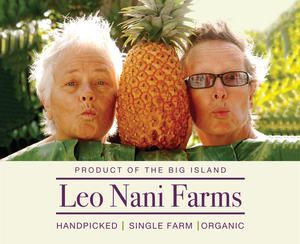 Steady on out into the world Rhiannon. 
Steady on Janne, Floyd, Dillon and Kyra holding the farm. 
May the wars end. The Democrats win and understand their kuleana (responsibility). 
May the earth see how much we want to live and change so that we honor and care for her. 
May music forever grow and hold connection, healing and bold invention. 
A hui hou. 
E ala E. 
Rhiannon 
Hakalau, HI 
Living on the farm-Singing in the world 
www.rhiannonmusic.com