Funding: Think Outside the Box
Love the idea of studying with Rhiannon but not sure how to cover the cost? There are many ways to make it happen.
Many of Rhiannon's students have received grants to fund their study, and also have made use of other creative sources:

Request support  from your employer,, apply for support from your local arts organizations, fundraisers, small bank loans, small personal loads from friends or family, raffles, house concerts,  art work, lessons, a song written for someone special...  Use your talents and gifts to create focused money-making opportunities. Create a crowd-funding campaign, and post the link on your website or Facebook page. Use frequent flyer miles and ask someone to gift you their frequent flyer miles, and as possible, credit card rewards or points -perhaps some of these ideas can can reduce your workshop or  travel costs. Combining two or more of these ideas can make a huge difference!
To give you a few ideas..here is a small, representative compilation  of major arts foundations that offer grants for study, professional development and travel. Grants often can be attained on a national, provincial/state or municipal level. Applying for all applicable is encouraged. Details are on the following websites:

UNITED STATES

Arts International - Artists Exploration Fund
Enables individual U.S. performing artists to pursue opportunities abroad that further
their artistic development. Grants ranging from $1,000 to $3,000 will support artists pursuing a wide
variety of activities abroad, including the development or expansion of creative relationships with
artists and art organizations; the exploration of artistic forms; or the creation of new work, either
individually or in collaboration with artists abroad.
(212) 674-9744  |  omartins@artsinternational.org

Iguana Music Fund
This is geared a little towards singer/songwriters, but it's free to apply, and you can do so at any time.
http://www.clubpassim.org/iguana-music-fund-faqs

Savvy Musician: a resource for funding from US-based organizations
http://savvymusician.com/index.php?page=funding

Music Teachers National Association • www.mtna.org/mtna-grants/teacher-enrichment-grants
National Endowment for the Arts • http://arts.endow.gov/grants

Every state has arts organizations and foundations that may offer funding, such as the New York Foundation for the Arts.
Check out http://savvymusician.com/index.php?page=agencies

CANADA

Canada Council for the Arts • www.canadacouncil.ca
British Columbia • www.bcartscouncil.ca
Alberta • www.affta.ab.ca
Saskatchewan • www.osac.sk.ca
Manitoba • www.artscouncil.mb.ca
Ontario • www.arts.on.ca
Quebec • www.conseildesarts.org
New Brunswick • artsnb.ca
Prince Edward Island • www.peiartscouncil.com
Nova Scotia • www.nstalenttrust.ns.ca • www.gov.ns.ca
Newfoundland • www.nlac.ca
NWT • www.nwtartscouncil.ca
AUSTRALIA
www.apra-amcos.com
www.australiacouncil.gov.au/grants

UNITED KINGDOM
Rhiannon has limited scholarship funds available, made possible by friends and fellow singers. We are very fortunate to receive gifts from friends, students, singers and music lovers inspired by a workshop performance or a concert performance by Rhiannon. The support for Rhiannon's work, and specifically, her teaching methods is a source of joy for Rhiannon and the singers who receive these gifts. We are grateful for every thoughtful gift that brings more singers into this beautiful community.of improvisation and supports the future of this work. Thank you to all who understand the importance and power of music.
Please note that all scholarship donations are tax-deductible.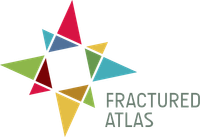 Some of our scholarships are given in memory of a loved one, some are given to honor a special occasion or person, some are given as a gift only for a specific student-as a holiday gift, a graduation, birthday or holiday gift, sometimes workshop participants after an inspiring workshop will all gather their donations together and contribute to offer a scholarship for a future singer to attend a similar workshop, some are given  with the understanding that Rhiannon will select the recipient based on her focused criteria to support musical diversity and .or young performance and teaching artists.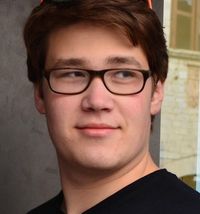 The Dylan Sage
Memorial Scholarship

If you would like to be considered as a possible recipient, please contact Margie Farmer at margiecaot@gmail.com