2023 All The Way In LIVING
Session I: Hakalau, Hawaii   Leo Nani Farms
This session will be held at Rhiannon's farm Ha Lau Leo Nani, in Hakalau, on the Hilo side of the island. Singers will be staying in small groups in lovely homes in Hilo near the water or near the farm. Singers rent their own cars, and often share a rental with those staying in the same home, keeping the cost low. (usually it costs each singer  about $150  per week which will be paid directly to the person who rents the car-Margie will help organize car rentals, drivers, and arrival details). 

Lodging, day trips, farm lunches and two  special farm dinners will be provided. One dinner during the first five days and another dinner the night before departure-Rhiannon will decide the dinner schedule based on weather and general workshop activities.  Singers will make their own breakfast each morning before coming to the farm for the day. In the evening, singers can choose to share meals together at various houses or at one of many good restaurants in nearby Hilo, enjoying the cultural sights and sounds of town. 
There is an extra charge of $250  each week if singers require a private room and bathroom.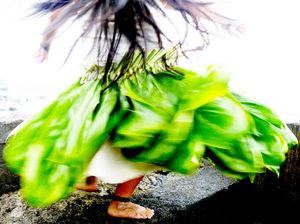 This course has deeply changed my life and my music. I grew stronger, more confident....surrounded by a group of amazing singers who became my family.  Rhiannon has given me the power of finding the essence of the music that exists in me. 
Katia Leonardo, Portugal, ATWI 2008 
Additional travel info | Farm website 
Session II: Perugia, Italy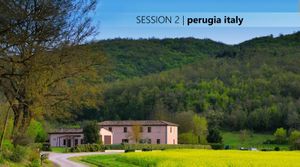 Enjoy an unforgettable experience in the center of Umbria, one of the most beautiful regions of Italy. Singers will stay in lovely apartments surrounded by natural tranquility, and we will come together for our sessions in a restored building with wonderful acoustics or in the outdoor open air pavilion. 
We provide ground transportation from Perugia on arrival day . PLEASE be sure to be in Perugia by 3pm on arrival day and our host, Flavia will pick you up in Perugia and bring you to the workshop location in time to settle in, have a swim and a welcome dinner approx. 7pm .
Check in is 4:00 PM on arrival day if you are arriving on your own.
Check out will be  in the morning after breakfast no later than 10:00 am on departure day. 
All meals, lodging and ground on arrival  and departure days is included. 
More about our Perugia location 
$$ CONSIDERATIONS: Singers to provide their own transportation to and from Perugia, Italy. Ground transportation will be provided from Perugia to our lodging which is the location of the workshop.  All other expenses are covered by tuition. 
The schedule is a bit different this year  due to covid considerations.
We have found that most singers want a controlled environment with safety in place first . 
We have selected these locations hoping to support travel costs and of course, with covid safety in mind.