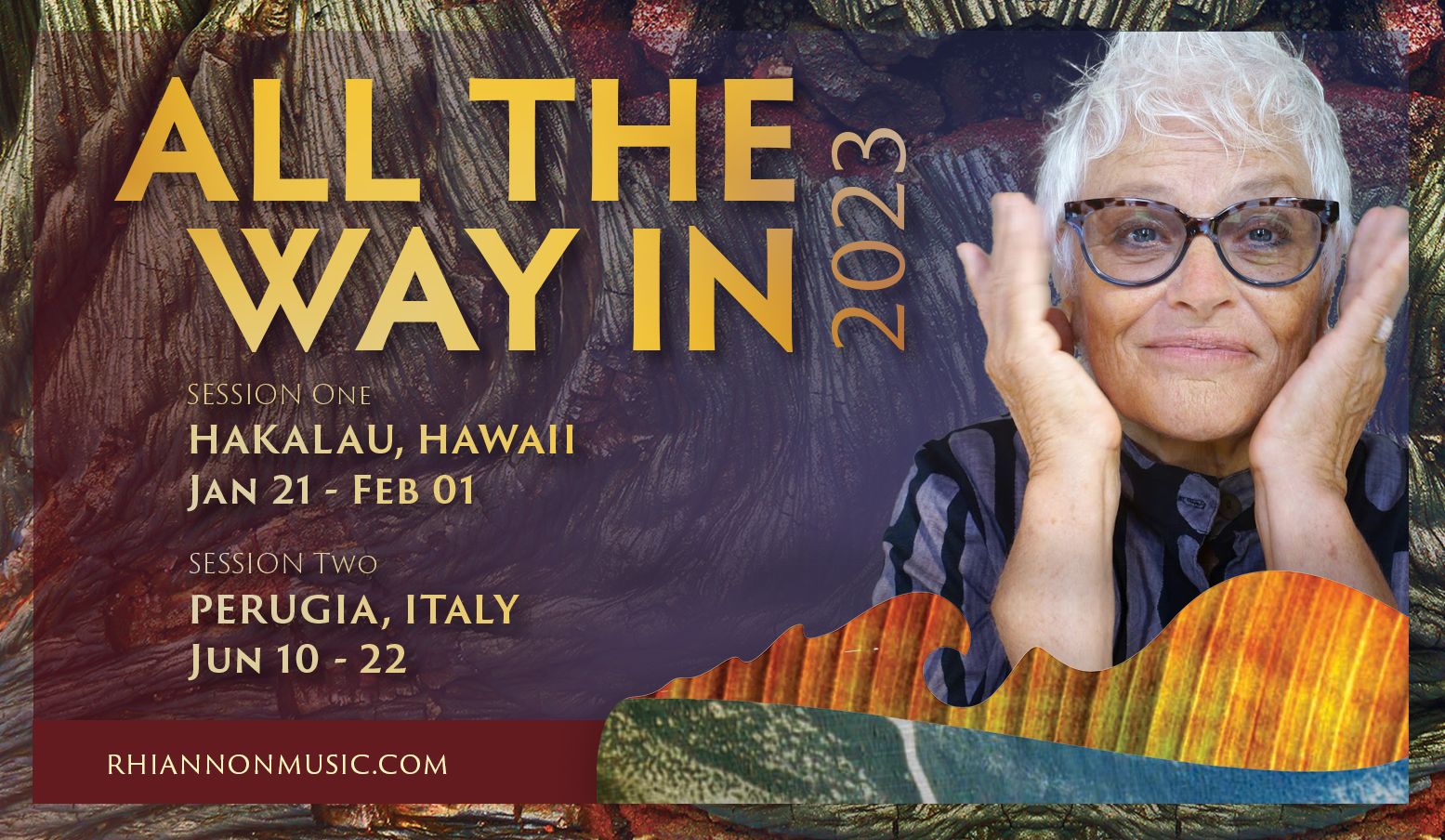 Dear singers,
I greet you in these unprecedented times with the challenge to sing the exalting power of music. 
Especially spontaneous music, drawn from your experience, from your skills, from your lives. 
I am more determined than ever to gather groups of singers, knowing that the power intensifies when we collaborate. 
The All The Way In annual program is especially potent because we meet for 11 days in 2 locations during the year. 
There is time to open slowly, study Vocal River exercises and concepts together, invent songs and immersive improvisations  and then vision how to take this into each of your lives.. 
All this in the company of other passionate singers from around the world. 
This music work is an essential part of changing the world. 
Especially when we do it together. 
Please consider joining in 2023. No better time than now. 
Urgent is the call to sing the soul of this fragile world. 
Singing for our lives as Bobby says. 
Joyous and transforming. 
Rhiannon 
Hakalau, HI 
Living on the farm-Singing in the world 
www.rhiannonmusic.com